●︎ Numele Campionului: Yasuo
●︎ Detalii si caracteristicile Campionului:


PASSIVE
ABILITY

Way of the wanderer

(Passive):

Insane double passive. The shield is what makes

Yasuo
able to go for quick trades and farm safely against hard matchups.
It gets charges by moving, and also resets whenever you use

Last Breath
. The second part of the passive gives you double crit in exchange for -10% Crit dmg.

Steel Tempest

(Q):

is a skillshot basic attack, and is the ability we max first. The cooldown of the ability gets reduced with more attack speed. That is why we rush attack speed in runes and items.

The cooldowns caps at 1.33 attack speed

. It applies on hit and is very effective against melee opponents. It deals more damage and is mucher safer to use, compared to
Sweeping Blade
, which forces you to play up-front agressive if you're maxing it. .
Wind wall (W): is a wall that blocks enemy projectiles for 4 seconds. This can even block abilities like

Weaver's Wall,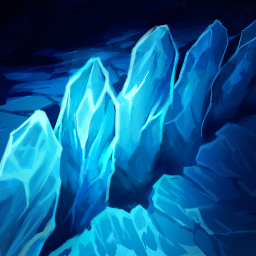 Glacial Fissure and first part of

Camille's
Hookshot.

Sweeping Blade

(E):

Yasuo
dashes through a enemy unit dealing magic damage.
Sweeping Blade
has a fixed distance, so if you move close to a target before dashing through it, you will move further away from it. This is what allows us to dash through walls using jungle camps. Using
Sweeping Blade
with

Steel Tempest
will make

Yasuo
strike in a circle.

Last Breath

®:

Yasuo
blinks to a nearby
Airborne
unit and strikes them repeatedly for heavy damage while keeping them in the air for 1 additional second. It also refreshes your

Way of the Wanderer
shield, and gives

Yasuo
50% bonus armor penetration on all his critical strikes. It even affects armor from items, runes and buffs. This is what makes yasuo so good in teamfights with good teamcomps. It also shreds tanks, so you will actually be able to duel them with few items. It has a very short cooldown lategame, but one good ult can win you the game, so don't waste it and look for good opportunities! Also do not use your ult
immediately
, but wait till last possible millisecond, and then ult to maximize the time your opponents are CC'ed.